About Me
I worked as an NHS Counsellor for 17 years where I offered focused counselling in four local surgeries. This gave me a rigorous experience of working creatively with a wide range of mental health issues and human concerns.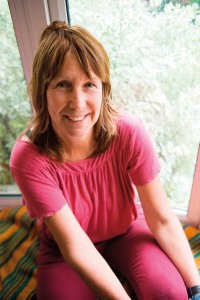 I began my career in a voluntary sector Counselling Agency over 31 years ago and I have been working there as a client assessor since 1993. I also have an in depth knowledge of addiction issues and 12 step work and a growing awareness of the effects of trauma on the mind and body.
These interests have led me to be especially attracted to Cognitive Behavior Therapy (CBT) as well as Mindfulness Meditation both of which work well alongside my core training.
I mostly enjoy my sensitive nature now, but when I was younger I found it to be a painful burden, until an emotional crisis enabled me gradually to change the way I handled my difficulties. I was extremely grateful for the help I received during this period and was very drawn towards finding a way of giving back.

I chose a local psychodynamic counselling training and this opened up a world of understanding about how we develop as humans and are affected by our relationships and environment, particularly in childhood.
I believe this affect remains within us in the form of (very necessary) coping mechanisms, and these defenses; depression, people pleasing, addictions etc, can become increasingly destructive.
I discovered personally how to deal with my feelings and cope with my life in a different way. This was empowering and freeing.
I was also able to witness these changes in my clients as I began my counselling work. Then I was touched and deeply gratified by the way people were able to make use of a safe, solid, counselling relationship to tease out their own needs, find more balance and make the same kinds of positive and sometimes transforming changes in their lives.